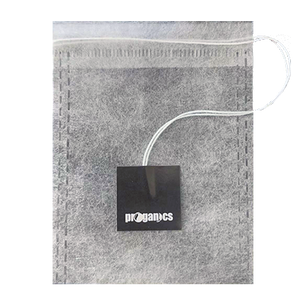 20-Pack Proganics USA Plant-Based Plastic Free Compostable Infuser Tea Bags
Made from corn and entirely plastic free, our plant-based infuser teabags are the most convenient way to enjoy loose-leaf tea without comprising on quality or risking the health issues created from digesting microplastics.
Unlike metal infusers where you can get parts of the herbs floating in the water, our infuser teabags keep all the herbs inside the bag when steeping and can be infused multiple times by simply topping up with water to maximize the longevity of the tea inside.
The best part is they are compostable so you can put them in your home compost or garden bed to reduce waste when you are done.
DIRECTIONS FOR USE
Place 1 to 2 tablespoons of Proganics Loose Leaf Herbal Tea into a tea bag and pull the string gently to close the opening. Place the tea bag in a cup and pour over freshly boiled water. Steep for at least 5 minutes to infuse the blend. One tea bag can be infused multiple times depending on how strong you enjoy your brew.